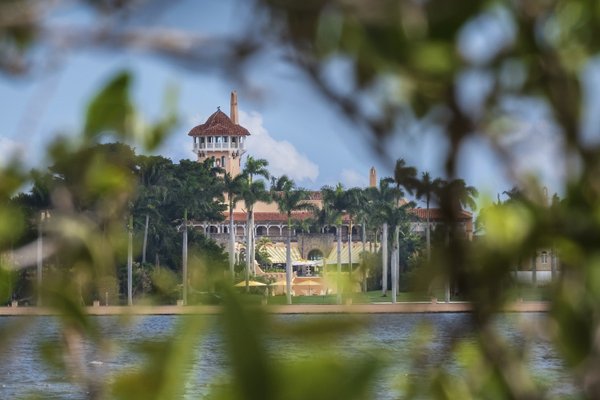 According to the Washington Post, a woman identified as 32-year-old Yujing Zhang told security officers at the Mar-a-Lago Club that she was headed to the resort's swimming pool.
"Zhang was asked if the true member [of the club]…was her father, but she did not give a definitive answer," a criminal complaint said. "Zhang additionally did not give a definitive answer when asked if she was there to meet with anyone. Due to a potential language barrier issue, Mar-a-Lago believed her to be the relative of member Zhang and allowed her access on to the property."
A vigilant receptionist kept her from getting much further onto the grounds, thoughR
Zhang claims she had no ill-intent and says she is a Republican Trump supporter.
There were actually two events involving a Chinese businesswoman scheduled to take place that day, but neither had anything to do with the U.N., as Zhang insisted, the Miami Herald reported. Both events had been previously canceled.
Trump and Melania were present during the incident, but Zhang did not make it near them, according to The Hill. It has caused many people to wonder if Mar-a-Lago is secure enough.
Former National Security Council aide Jeffrey Prescott commented, "What we've seen so far are the theoretical security risks that come from the ease at which people can get proximity to the president and his family based on the semi-public nature of this club."
"Now, the potential security risk may be an actual security risk."
The president's presence at the club during the incident raised the level of concern and the seriousness of the charges against Zhang. The equipment she was carrying suggested to some experts that she had malicious intent.
"It sounds very much like someone who is equipped to go to work once they breached the perimeter," former assistant attorney general for national security David Kris observed.